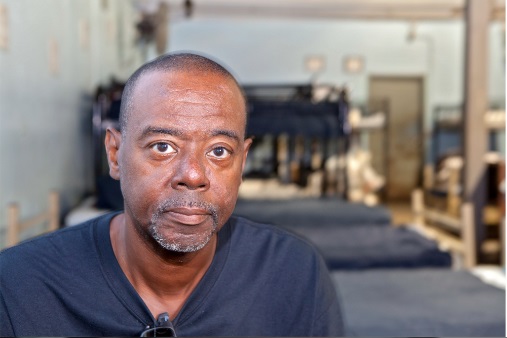 SHELTER VOLUNTEER OPPORTUNITIES
Every night of the year, we need three volunteers, 18 years and older, to serve dinner to our guests who stay at our largest shelter on Chicago's West Side. At our shelter, we serve hundreds of men and women each night. We also provide meals to people from the community who don't have enough to eat. Our community volunteers play an important role in making all this possible.
North Lawndale
2715 W. Harrison St.
Chicago, IL 60612
Serve Dinner
We welcome individuals and groups who would like to volunteer at dinner. Not only do volunteers provide meals, they also greet our guests and make them feel welcome. For some of our guests, this may be the only human contact they receive all day. No previous experience is necessary to be a volunteer, just the desire to be helpful and friendly.
Volunteers
We need three volunteers nightly. Volunteers must be at least 18 years old to volunteer. There are NO exceptions!
Attire
Volunteers should dress in casual, comfortable clothing (jeans, t-shirts, sneakers, etc.). Low-cut tops, tight or revealing clothing, and open-toed shoes/sandals are not permitted due to safety and sanitation regulations. Please remove all bulky (hanging) jewelry and accessories before the volunteer session. Long hair should be pulled back neatly from face. Please leave valuables at home. We are not able to provide safe storage for personal items.
Times
Hours change with daylight savings time occurs.
Summer hours are from 7:15 to 9:15 p.m.
Winter hours are from 6:15 p.m. to 8:15 p.m.
The hours for volunteers have been set to allow people enough time to get settled before the guests arrive. There is no need to arrive sooner than the time indicated.
Shelter Location
The shelter in North Lawndale, at 2715 W. Harrison St., is near the corner of California Ave. We are easily accessible by car (California Ave. exit off I-290). Parking is available in front of the shelter
Although, the neighborhood has improved over the last few years, it is not very safe at night. For this reason, we recommend that volunteers come in their own cars, or arrange to be dropped off and picked up. Please use careful judgment if you decide to take public transportation. We ask that volunteers do not walk to the El by themselves at night.
Public Transportation
The CTA Blue Line stop on Western Avenue is close to the shelter. Do not confuse this with the Western Avenue stop on the northern leg of the Blue Line. We do not encourage people to walk to the train after volunteering.
When You Arrive
When you arrive at 2715 W. Harrison St., please park on the street in front of the shelter and ring the doorbell on the east door. It may take a moment before someone answers, as they are preparing for the evening. Let staff know that you are a volunteer and they will show you where you need to go. A staff member will help you get started.
Sign In
Please have all members of your group sign in when you arrive. It is important for the security of the shelter to know who's on site. Look for the clipboard hanging on the wall.
Cancellation Policy
We require 48 hours (2 days) advance notice for cancellations (except in case of illness or emergency).
For your well-being, as well as that of our guests, other volunteers, and staff, please do not volunteer if you are sick.
PLEASE NOTE that Franciscan Outreach is not legally responsible in the event of volunteer accident or injury on our premises. We expect volunteers to take personal responsibility for themselves for the duration of their volunteer experience.
We are so grateful for your commitment to service and hope you enjoy your time with us.