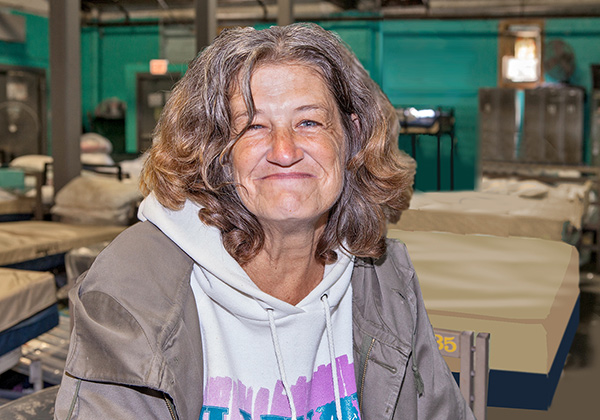 Every night, we serve hundreds of men and women at three shelters throughout Chicago. Two of the shelters are available to anyone who needs emergency shelter. The third shelter is available to people who are transitioning from living in city encampments. Guests at all three shelters have access to three meals a day; a dedicated case manager; daily support services; specialized services, such as medical assistance, mental health counseling and substance use disorder treatment; and housing programs.
Franciscan Outreach's three shelters provide men and women with a stable and secure environment that not only reduces the health and safety risks of living outdoors, but offers an array of programs and services they can access to make positive changes in their lives.
Shelter guests have access to the following:
Breakfast, lunch, and dinner
A warm bed
Case management
Support groups
Housing programs
Health care services
Shower facilities
Mail services
Clothing
Personal items
Franciscan Outreach opened a shelter in 2018 specifically for men and women who are transitioning from living in city encampments. We work closely with street outreach teams from Chicago's Department of Family and Support Services to build connections with people living in encampments to better understand and meet their specific needs.
At this shelter, we offer people a safe place to sleep, three daily meals, 24-hour shelter access, storage bins and lockers for personal belongings, and a room for personal pets.