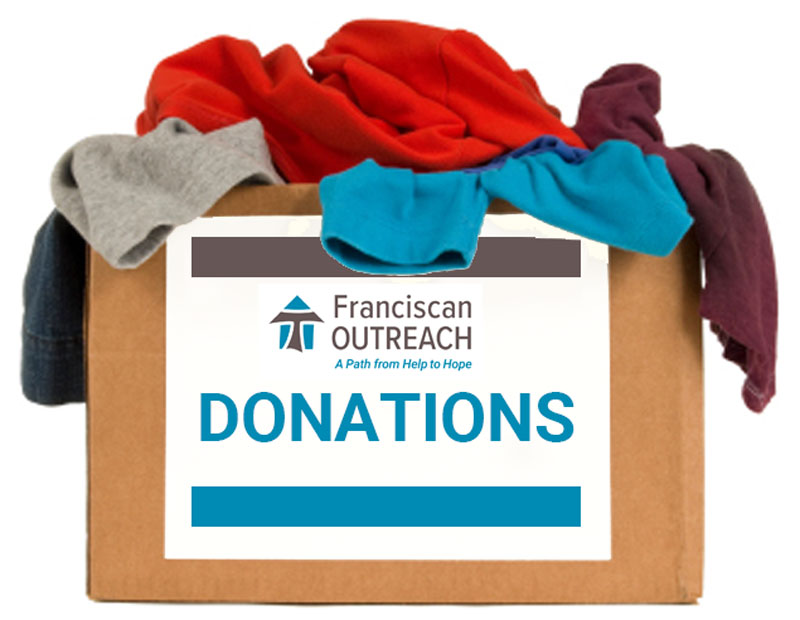 You Can Make a Difference!
Men and women who are experiencing homelessness are always in need of basic personal items. Most often, our guests arrive at our doors with nothing but the clothes they're wearing.
Franciscan Outreach is grateful for the generosity of our friends and humbled by your willingness to give!
Please understand that due to the risk of exposure during the ongoing pandemic, for the safety of everyone, we are only accepting new goods that are immediately needed by the guests of Franciscan Outreach through Amazon for contactless delivery.
Please visit the Amazon Immediate Needs List to make a donation.  Items should be delivered to:
Franciscan Outreach
717B West 18th Street
Chicago, IL  60616
If you wish to donate funds to support our services, please do so here.
Thank you – stay safe!