MEET THE AMBASSADOR BOARD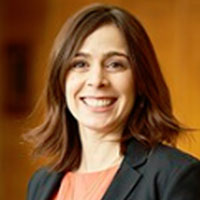 Amanda Phraner, Ambassador Board President
Over the past 15 years, Amanda has inspired people to care about their health, building communities of support by harnessing digital channels in new ways to reach diverse audiences that transcended geographies and social circles. Currently focused on the transformation of the commercial capabilities and platforms to optimize digital marketing globally within the healthcare industry, Amanda continues to see and deliver on the incredible potential in digital to deliver new connections and support for those living with rare diseases around the world. Upon moving to Chicago, Amanda sought ways to be a part of her new home and make a positive impact for the community. She found this in Franciscan Outreach and became a volunteer at the shelter on Harrison Street in 2016, later joining the Ambassador Board in 2017 to continue to support the organization's mission.
"Privileged are we who have the opportunity to humbly serve our community, to make a positive impact, and to ensure that others have access to the basic necessities we so often take for granted. Being a part of Franciscan Outreach is to know that each of our small gestures and work can help to transform someone's life and our community overall."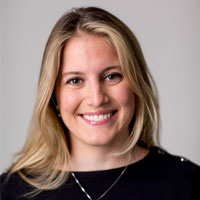 Carly Bashioum
Carly Bashioum is a marketing professional with a decade of experience in professional services marketing. She is currently a marketing manager at Skender, a design, construction and manufacturing firm based in Fulton Market. Carly holds a master's degree in communication from Northwestern University and a bachelor's degree in English from Illinois Wesleyan University where she played women's soccer.
Carly has been volunteering at the Franciscan Outreach shelter on Harrison Street since 2014 through Saint Clement Parish in Lincoln Park.
"I am very grateful for the chance to make a larger impact on Franciscan Outreach through the Ambassador Board. The volunteer experience at the shelter is always incredibly humbling, and there is no shortage of work to be done towards ending homelessness in Chicago."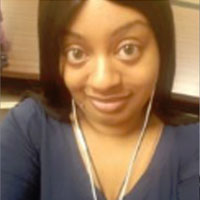 Markita Edwards
Markita Edwards is a graduate student studying social work through DePaul University's MSW program. Markita's interests include research, spirituality and ending homelessness which includes creating fair and equitable housing for all. Markita joined the Ambassador Board in 2016 and has enjoyed the meaningful experiences this group provides.
"Franciscan Outreach is a place where we can coexist together and work to alleviate hunger and homelessness."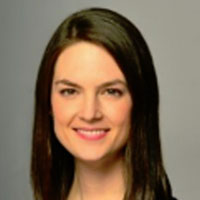 Lauren Greenwood
Lauren Greenwood is the president and co-founder of YouCopia, a company that creates innovative organization products to help people triumph over the small stuff. Lauren serves on the International Housewares Association's Young Professionals Advisory Council and has traveled with the Community Renewal Society to speak with state legislators about police accountability reform and funding for vital community services. She holds a BS degree in Commerce from the University of Virginia. Lauren initially connected with Franciscan Outreach as a volunteer in 2013 and joined the Ambassador Board in 2014.
"I wanted to volunteer with a local organization that truly helps our community. Franciscan Outreach provides critical services for those in need and I'm grateful to participate in that mission."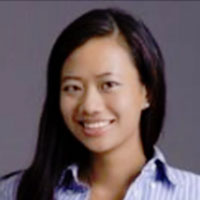 Natalie Lau
Natalie Lau is a Corporate Responsibility Manager for Molson Coors, where she helps drive the sustainability, responsibility and community investment strategy for the company. Natalie holds an MBA from the Kellogg Graduate School of Management at Northwestern University and graduated with a BBA from the Stephen M. Ross School of Business at the University of Michigan. At Kellogg, Natalie was the President of Net Impact for the part-time program, where she provided opportunities for the student community to use their skills in business to drive positive social change. Natalie has been a volunteer at Franciscan Outreach since 2013. She began her service with the Ambassador Board in 2016.
"Having volunteered and been part of the work at Franciscan Outreach for the past three years, I've personally witnessed the tremendous work that is done day in and day out by the volunteers to support people who are homeless and those that are at-risk. I joined the board because I believe everyone should have their basic human needs met with a warm meal, shelter and a safe place to stay – Franciscan Outreach provides that essential support for many members in our community."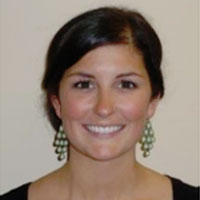 Holly Lechniak
Holly Lechniak is a Licensed Clinical Social Worker with a decade of experience providing clinical services in a variety of educational and mental health settings. She holds a graduate degree in social work from the University of Chicago. Holly began volunteering with Franciscan Outreach in 2012.
"What I enjoy most with volunteering and being part of the Ambassador Board is the opportunity it provides to directly serve my community — whether through providing a warm meal, raising funds at our annual Hops for the Homeless event, painting at the shelter, or just connecting through shared stories. I'm glad to be a part of such an amazing organization."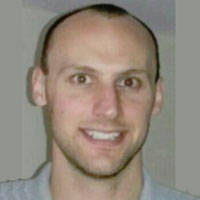 Mario Leggero
Mario Leggero is a financial industry professional and Chicago sports fan, proudly supporting the Chicago White Sox. He was introduced to Franciscan Outreach at the Hops for the Homeless event by a friend who is on the Board of Directors. Mario joined the Ambassador Board in 2016 after being drawn to the organization because of its mission to help those most in need.
"I enjoy serving those in need and doing a small part to help people who are homeless improve their lives. Volunteering gives me a greater perspective on what I have and why I should be helping others."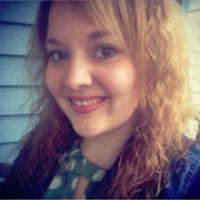 Melissa McGlynn
Melissa McGlynn is a Chicago native who loves to explore the city like a tourist. Between its history and hidden neighborhood gems, this really is her kind of town. Providing service at St. Genevieve Catholic Church and within her community is very important to her, which is what led Melissa to serving guests at Franciscan Outreach. She has introduced many volunteers to serve at Franciscan Outreach and loves that they've had just as great of an experience as she has had over the years.
"Franciscan Outreach has been a part of my life for many years, but I was encouraged to join the Ambassador Board a few years back. Fundraising, outreach and networking with people who have a passion for service are among my favorite aspects of this organization."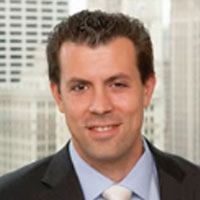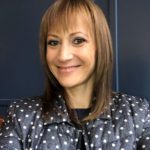 Michael Mead
Michael Mead is an attorney and a partner with the Chicago firm Faklis, Tallis & Mead, where he focuses his practice on representing injured persons and their families in personal injury and wrongful death cases. Michael has won numerous jury trials for his clients in highly disputed cases, including several jury verdicts that have been featured in local and national publications and he has recently been named an Illinois Super Lawyer "Rising Star." Michael began volunteering with the Franciscan Outreach shelter on Chicago's West Side in 2013.
"For me, volunteering with the Ambassador Board has been a great way to give back and serve some of the members of the community who are most vulnerable and most in need. I have always been impressed with the way Franciscan Outreach is able to provide so many services to the community in such a compassionate and efficient way and I really appreciate being involved with this organization."
Anna Otten
Anna is a healthcare communications specialist with more than 15 years of experience in creating and executing results-driven strategies at a local, regional, and global level. As part of a company with a passion to serve and improve the health of people around the world, Anna develops communications that drive product understanding and differentiation globally.
Prior to moving to the Chicago area in July 2019, Anna lived and volunteered regularly in DC – from preparing and serving breakfast to those in need, to help fundraise for patients/families through The Leukemia and Lymphoma Society. After settling into her new home, she learned about the Franciscan Outreach's mission and wanted to help make a meaningful difference in the community. Anna joined the YPB in November 2019.
"Saint Teresa of Calcutta once said 'If you can't feed a hundred people, then feed just one.' These words have always resonated with me because one act of kindness can truly make a lasting impression. I am humbled and proud to be a part of Franciscan Outreach who welcomes and serves all people, with dignity and respect."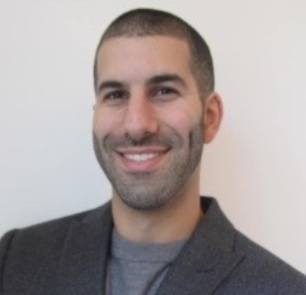 Rob Yanku
Rob Yanku is originally from Rhode Island and settled in Chicago in 2011. Rob attended the University of Rhode Island where he earned a BS in Marketing which he has applied to an IT sales career within Schneider Electric's IT Division. Rob was first introduced to the Franciscan Outreach through his work as the volunteer coordinator with St. Mike's Church in Old Town and as a result has become passionate with Franciscan Outreach's mission.
"I have a deep connection with the idea that the organization keeps paramount the long-term improvement of the life of the guests as much or even more than the day-to-day needs. The goal is to preserve the dignity of the guests and get them to the point of being self-sufficient through the necessary steps to build that person up. Building people up personally and professionally is something I always try to do in my life as I live the power of positive thinking."