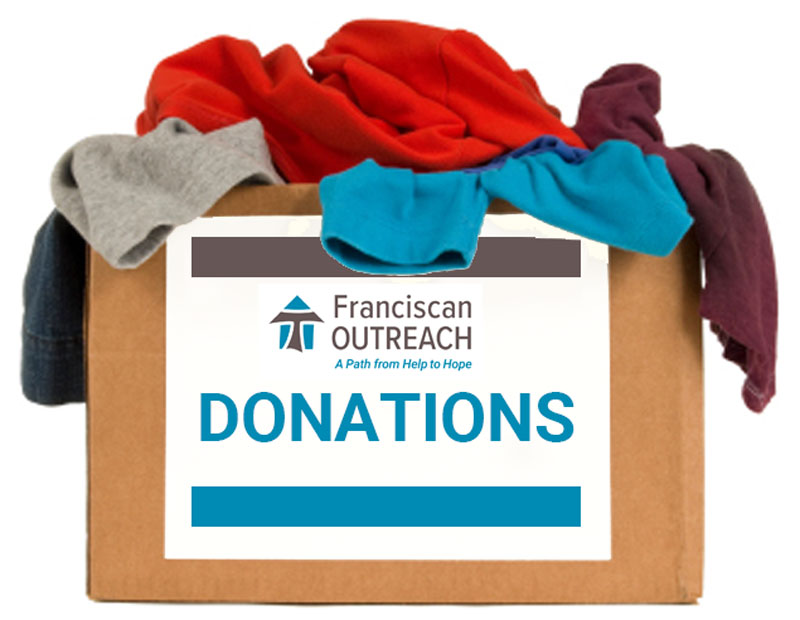 You Can Make a Difference!
Men and women who are experiencing homelessness are always in need of basic personal items. Most often, our guests arrive at our doors with nothing but the clothes they're wearing. Thanks to generous donors, like you, Franciscan Outreach is able to provide our guests with the essential items they need.
Thank you for any contribution of new goods that you are able to make!