Many thanks to all our friends who joined us at this year's Gala! It's not too late to donate and support our important work!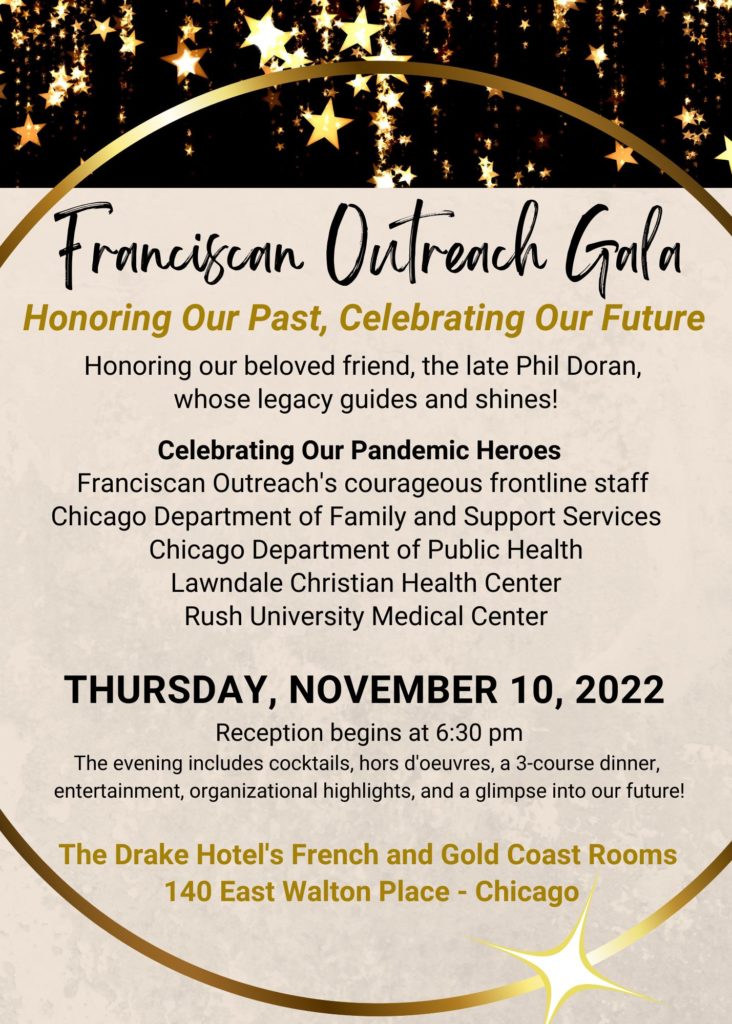 Honoring Our Past, Celebrating Our Future
Franciscan Outreach looks forward to celebrating in person at our 2022 Gala! The event provides us with the opportunity to personally thank and recognize our generous donors who make our important work possible!
Please join us as we honor our past and celebrate our future!
Many Thanks to our Generous Sponsors
Safe Shelter Sponsors:

Margaret Scanlan Brown - Kathryn and Brett Galley, MD - The Nash Family


Compassionate Care Sponsor:

     Renee and Dennis Crowley
Healthy Meals Sponsors:
Chris and Sarah Cutrara

 Table Sponsors:
The Akers Family - Celeste and James Kramer -  Vanessa and Seth Ryan 
Elizabeth Doran Sheedy -  John Doran
Floral Sponsor:
The Frydryk Family