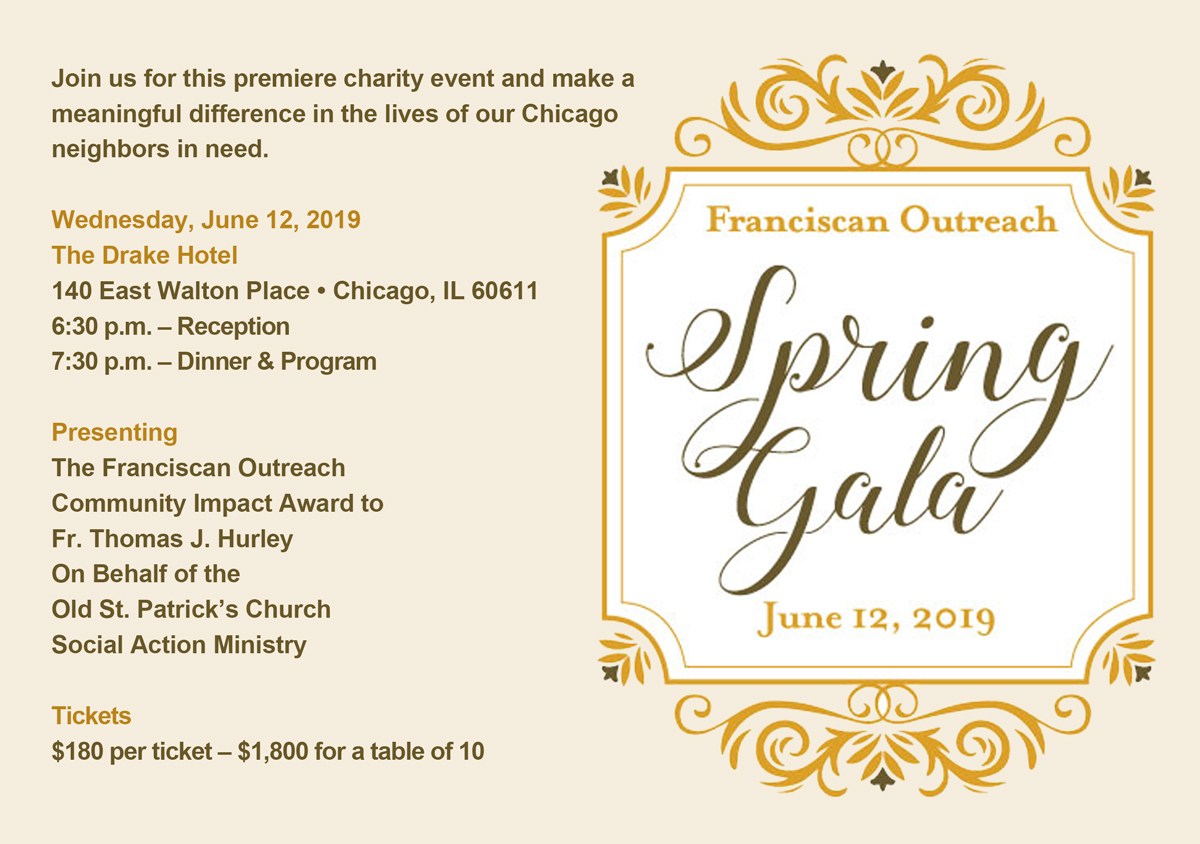 Please join us for our annual premiere charity event to raise awareness and support for the hundreds of men and women we serve each day who are marginalized and homeless. This spectacular evening at the elegant Drake Hotel will include dinner, live music, cocktails, and the presentation of the Franciscan Outreach Community Impact Award.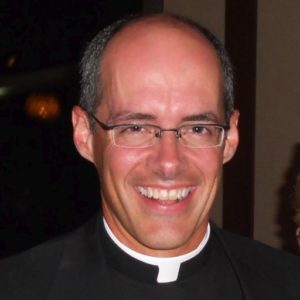 Old St. Patrick's Church will be the recipient of the 2019 Franciscan Outreach Community Impact Award. Fr. Thomas J. Hurley, Pastor, will receive the honor on behalf of Old St. Patrick's Church for the outstanding work it is doing through its Social Action Ministry. Through direct service, community development, and advocacy, the work of the Social Action Ministry benefits individuals and families living in underserved communities.
Community Impact Award
The Franciscan Outreach Community Impact Award has been established to recognize extraordinary individuals, organizations and institutions making significant contributions to help vulnerable people who are living in disadvantaged communities access the critical resources they need to improve their lives. This award has been created to acknowledge those who are making exceptional efforts to strengthen underserved communities, promote a culture of inclusion and affirm the human dignity of all members of society.
Sponsorship Opportunities
Please consider becoming a Franciscan Outreach Spring Gala sponsor. As a sponsor of the Spring Gala, you will have the opportunity to support the critical work of Franciscan Outreach, while making a significant impression among more than 300 influential event attendees, including business leaders, community organizations, philanthropic supporters, faith communities, and local government representatives. Your contribution will help Franciscan Outreach continue to provide for the basic and long-term needs of the hundreds of men and women who are served each day.